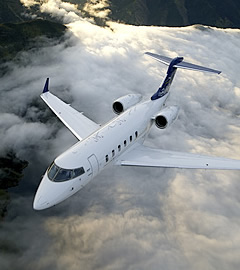 "Outstanding reference! It's fantastic to have everything all in one source!" Max McGee L-3 Flight International

"It's invaluable to me and my team. Thanks for your great support." Gary Merrill US Airways

"Summit's Aviation Reference Library is one of the most valuable information tools an aviator can have.  I can't think of more complete and easy to use source of information for all pilots." Rod Machado
Welcome

Our website is best viewed at screen setting of 1024x768 or higher.
Would you rather fly Coach or get on board your own jet?
The answer is obvious. Don't you wish it was just as obvious when it came to choosing how to keep up with all the regulations, advisories and other official publications that affect you and your business?
The first to offer FAA publications electronically – nearly 32 years ago - Summit Aviation is the still the leader in providing this information. In addition to our sophisticated search engine, we produce our DVDs in house to minimize the time it takes to get the information to you - and we offer updates as often as monthly. We take care of finding and updating the publications you need and deliver them to you as often as you need it, saving you time to get on with the other important things you need to do everyday.
So much more than a FAR/AIM, Summit's Digital Aviation Reference Library is a completely searchable and cross referenced regulatory library currently keeping aviation professionals worldwide up-to-date on thousands of vital FAA documents.
You know what it's like to travel Coach – you eventually get there but there's a lot of hassle – restrictions, baggage checks, security screening etc – not to mention a lot of waiting.
Summit's Library is the most advanced aviation reference library available. Just like traveling in your own private jet, there's no hassle - no waiting.